Juniors Take the Lead
On May 15th, 2020, seniors had their last day as students of Immaculata-La Salle High School, leaving the junior class to step up as leaders for the school.
Senior Isabella Scalese believes her four years as a royal lion flew by far too quickly.
"It's a bittersweet feeling," said Scalese. "I remember being a freshman just like it was yesterday. I can't believe we're already headed off to college."
The years really do go by too quickly. It never seems like it, though, when we're in the midst of it. All through high school, the days drag as we go through our classes and endure seemingly endless assignments. However, none of this time should be taken for granted—it's nothing but precious.
The junior class is ready to step up and exhibit their tremendous growth, both personal and commutative, with the rest of the students. They have been slowly growing together as a class, much which was shown off during homecoming week.
Junior Charlize Ramos believes the junior class became much more connected because of ETC, a religious retreat held for juniors and seniors at Immaculata-La Salle High School.
"I think the class really grew together during homecoming week because of the spirit brought by the people who went to ETC the weekend before and also because of the hard work from our junior SGA," said Ramos. "Winning color wars really set the tone for the rest of the week because we realized that if we come together as a class, we would be unstoppable!"
Many students also showed significant personal growth in their own leadership skills and are looking forward to take the stage senior year.
"I think I showed leadership by dressing in a blonde wig and lip-syncing in front of the whole school, but so many others did as well by participating in a skit they normally wouldn't have! Through our victory in color wars, our creative class skit, and our sprit on the last day, the class of 2021 proved to be a class of leadership and dedication. I believe that we do have big shoes to fill as riding seniors, but our unity during homecoming week showed we can handle it," said Ramos.
Junior Sofia Farres has also portrayed her leadership via her own company: See The Good. She is ready to lead the royal family into sweet, simple times this upcoming school year! On her website, Sofia describes why she started the company.
"I started 'see the good' because I believe too many people in this world consistently see the glass as half empty. I believe that positive things don't get as much recognition as they deserve. And most of all, I believe my calling is to live my life for others and try to help them see the good in everything, even when it's hard to recognize."
The class of 2021 could not be more excited to leave their mark behind. If school is back in session this fall, they are going to take advantage of every second on campus, because if one thing is for certain, it's that time flies.
About the Writer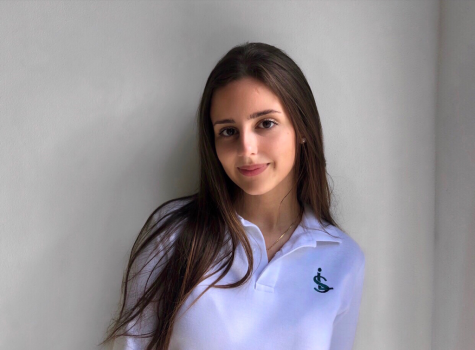 Arianne Cendon-Ruisanchez, Editor



Arianne Cendon-Ruisanchez is a senior at ILS and is enrolled in Journalism 2. Arianne enjoys covering Campus Life and is extremely passionate about working with the Guatemalan-Maya community.