ILS Students Invited to celebrate Halloween during School
During the week of October 26-30, Immaculata-La Salle is holding different Halloween activities for students and teachers to participate in. In honor of Halloween coming up this Saturday, ILS students and teachers are invited to celebrate in different ways.
Students have been granted permission to wear Halloween-themed shirts and accessories to school on campus and virtually. An email regarding this information was send out last Tuesday by Ms. Varese.
Accessories that may be worn on these specific days include socks, jewelry, scarves, jackets, etc. All on-campus students are required to wear uniform bottoms.
Prohibited items include any full-cover face masks, but Halloween-themed face mask that covers your nose and mouth are welcomed to be worn. Students were also instructed not to wear any faceprint or body paint. In addition no fake blood is allowed on students's attire.
School president Charlize Ramos says that she and her fellow SGA members are very excited that students at ILS were given some sort of way to celebrate this year's Halloween.
Normally, seniors in the Social Justice class would be involved in "Treats, No Tricks", when students from St. James Catholic School come to the ILS campus for a fun day full of candy and Halloween-themed games. Unfortunately, that event had to be canceled due to COVID-19 concerns.
This celebration allows all ILS students to participate in the Halloween fun.
About the Writer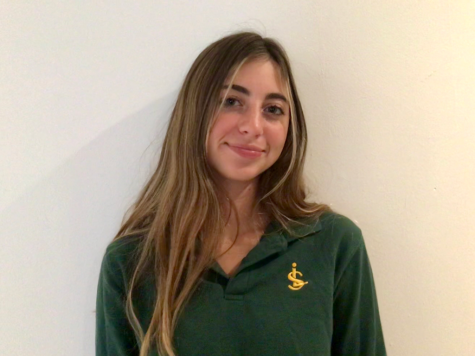 Holland Ramos, Writer
Holland Ramos is a sophomore at ILS this year and is currently enrolled in Journalism 1. Holland enjoys listening to all types of music and is interested in pop culture.