Not The Start That Was Anticipated, ILS' Boys' Basketball Team Searching For A Spark
It was a disappointing first week of the season for the Immaculata La-Salle Boys' basketball team. With just one practice – due to COVID-19 – to prepare for three-games throughout a period of four days, the Lions (0-3) simply couldn't find their groove.
ILS kicked off the 2020-21 campaign Monday against Florida Christian (3-1), one of the better teams in the Miami-Dade area. From the tip-off, the Patriots clicked on both ends of the court and quickly turned things out of hand for La-Salle. The end result: a 100-55 loss on the road. ILS had just one player score in the double digits – Emilio Ramirez (19) – while FCS had seven.
Demotivating, to say the least, the Lions used that contest as a way to get their legs fresh after two weeks of no on-court action.
Coach Derrick De La Grana's group then welcomed Palmer Trinity (2-1) to the Lion's Den, where they seemingly had things rolling in the first half. The Lions were up 24-19 at halftime, using the likes of their three-point shooting to outmatch Palmer's 2-3 zone.
However, a 19-9 third-quarter run and 26 points from Palmer senior Andrew Waldman was enough to edge past ILS 54-46. In easily one that they let slip, the ultimate factor for ILS was their lack of communication and movement without the ball offensively, mixed in with a lack of on-court action in the past few weeks.
The Lions looked to bounce-back against Miami Killian (1-3), a team they had beaten twice just last season. Up 12 points at halftime, the Cougars used a 9-0 run at the start of the third quarter to pull away from ILS. However, the game took a complete turnaround with under five minutes left in the fourth quarter, as Ramirez's shooting and a full-court press cut Killian's lead to just six. However, costly turnovers and missed shots hurt ILS late, as they lost 76-70.
At 0-3 on the season, things are nowhere near what was expected from a team with four seniors – Ramirez, Wael Harb, Anthony Yero, myself  – and six juniors – Delvin Espinoza, Carlos Gomez, Brett Gurka, Eric Islami, Chris Perez-Abreu and Giorgio Saumat. That being said, the sluggish start shouldn't indicate the road this team is headed as the season progresses, as lineups have begun to form, chemistry is starting to furnish and the team is beginning to buy into De La Grana's system.
"It's not the start we anticipated, but it's one we can get through," Ramirez said. "We're excited with what we've got going on with this team. We just have to make things click."
As winter break approaches, the Lions will have three games to up their record back to .500. They'll start things off in an away game versus South Dade (0-2) Monday at 5:00 p.m., a team ILS lost to last season without Ramirez on the court due to injury.
They'll be at home against Divine Savior Academy (0-3) Tuesday at 5:00 p.m. in a battle between two programs looking to get things clicking. Lastly, they'll take on Belen (5-0) Thursday at 7:30 p.m. Having defeated the Lions last season in their season-opener, it'll be an opportunity for ILS to get revenge and garner an impressive victory before heading into the break.
About the Contributor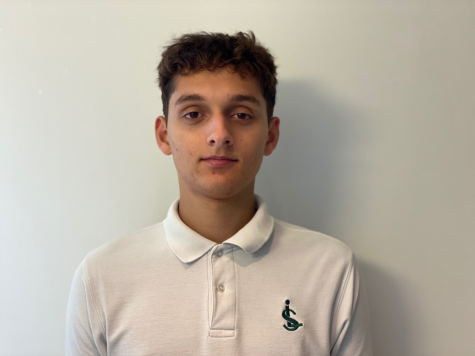 Michael Yero, Writer
Michael Yero is a Senior at ILS and is enrolled in Journalism 1. A varsity basketball player, Michael enjoys writing about sports and sharing people's stories.