ILS Cheer Going to States Again
The ILS Cheer team attended FHSAA Regionals at Coral Glades High School on January 16th and are going to State Semi-Finals.
With Covid precautions, the way the performance was organized changed compared to last year. The girls had to keep their masks on except when warming up and performing. 
When the girls were competing, that was the only time the parents, fans, and team itself were allowed inside the school. Instead of inside the school gym, results were announced outdoors in the parking lot. 
This was the first time the team competed live with their new routine. They have not only upped their stunt difficulty, but also changed their cheer. 
Despite all the obstacles they have faced throughout their season so far, they are fighting hard to continue their success from last season.
"I can't wait to see where we end up at the end of the season," said co-captain senior, Ana V Salazar.
They are now having daily practices and working diligently on their routine to hopefully secure another State Championship this year. 
The girls are leaving on Thursday to States in Lakeland instead of Gainesville. They will compete at State Semi-Finals in order to make it to State Finals. 
In April, the team will be heading to UCA Nationals in Orlando to finish off their season, hoping to improve their placement in the competition compared to last year. 
This Royal team is ready to defend their State title. 
About the Writer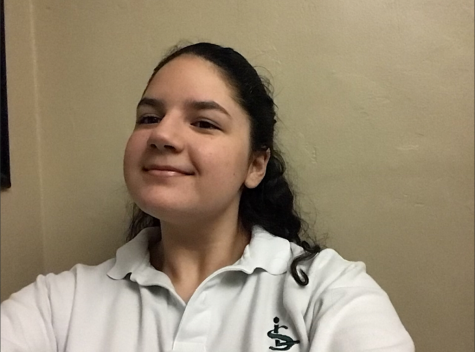 Victoria Betancourt, Writer



Victoria Betancourt is a junior at ILS this year and is enrolled in Journalism 2. Victoria is an ILS cheerleader and enjoys covering the Entertainment section for the Royal Courier.