Sabrina Carpenter releases new song "Skin"
Last week, Sabrina Carpenter responded to the drama behind Olivia Rodrigo's song by releasing her own song "Skin."
After a week of non stop drama all over Tiktok concerning Olivia Rodrigo's song "Drivers License," Sabrina Carpenter decided to speak out for herself.
"Since Olivia Rodrigo's song was a hit and got so many people to listen to it and investigate the story, I think that Sabrina decided to respond since the Lang got so much attention brought to it," said senior Carla Valdano.
This new song is a clear response to the drama even though both singers do not name each other in their songs. Both songs react to the love triangle going on between Olivia Rodrigo, Sabrina Carpenter, and Joshua Basset.
After "Skin" was released, Joshua reacted to it on Instagram saying: "been stuck in my head since I heard it!!!" The drama got messier with his response.
"Clearly Joshua is on Sabrina's side, but everyone seems to be on Olivia's side," said Valdano. "It's such a messy situation that is all over social media and everyone is waiting to get a clear response of this whole situation," she added.
In addition, Joshua released his own song "Lies Lies Lies," which now many are speculating it's also about this drama. 
Sabrina did post on Instagram about her new single stating that many lines addressed specific people, situations, and experiences.
The three of them already released their own singles, but what's next, a movie?
About the Writer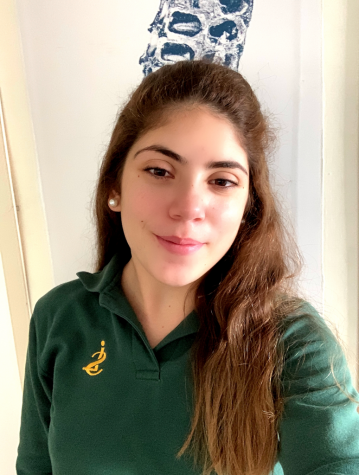 Camilla Diez, Editor



Camilla Diez is a senior at ILS this and year and is enrolled in Journalism 2. She enjoys writing about and covering the entertainment beat. Camilla would like to pursue journalism/communications...