Cheer Team Preps For Nationals
Coming off of their back-to-back State championships, the ILS Varsity Cheer team is now preparing for Nationals. The UCA Nationals meet is taking place April 23-25 at Walt Disney World. However, the team is competing virtually this year. 
With the competition in mind, the team plans to improve their State winning routine. In the first stunt, they plan on adding a new dismount. In the second stunt, the plan on getting the inverts to the top. 
In order to achieve this, the girls have been having technique coaches come help them every Thursday. With these coaches, they learn how to improve their stunting with better technique and grips. 
Although a main part of competing at Nationals is the experience of it all, the girls are still happy they get to compete virtually. 
Usually after competing, the team spends the rest of their time celebrating their season. They'll usually go to the parks and spend some quality time together after a long competition season.
"That has always been our favorite part of Nationals. We celebrate and the end of the our season," said co-captain Ana V Salazar. 
The team is going to start recording for the competition in March in order to try to improve their placement from last year.
"At the beginning of the season we set that our ultimate end goal for this season was to make it to finals at UCA Nationals and ultimately place in the top 3-5," said head coach Coral Buxeda.
The girls have a really good chance of making this happen if they hit their routine.
"I feel like we have a really good chance of reaching our goal if we keep working hard," said Salazar.
Since the girls can't perform live at nationals, the school is going to have a Nationals Showcase at the school which will be live streamed on LTV for anyone who can't attend. This night will also be the senior team member's Senior Night. 
Good luck, girls!
About the Writer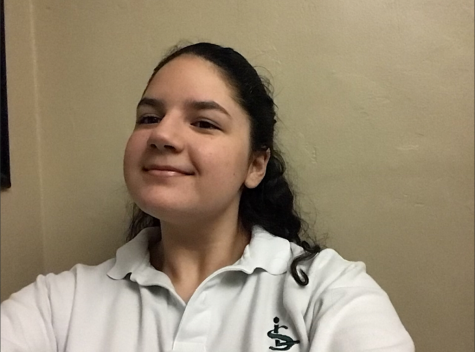 Victoria Betancourt, Writer



Victoria Betancourt is a junior at ILS this year and is enrolled in Journalism 2. Victoria is an ILS cheerleader and enjoys covering the Entertainment section for the Royal Courier.