Walk With Me! Service Opportunity
On March 5th, Walk With Me! club members and volunteers will be participating in the tenth annual walk where they will wear their walk t-shirts to school and walk around the track to promote and help fundraiser for the Miami Learning Experience.
Students can also create a small video tutorial for MLE students to earn additional service hours. The minimum amount of hours one can receive is three!
Walk With Me! is a club that helps out with Miami's special needs community. They works directly with a Miami special needs school, The Miami Learning Experience (MLE), where they actively fundraise and support the school.
They are involved with the Down syndrome association of Miami and plan to work with the special olympics.
"So far, we're the only club I know of that works together with the special needs students and community of La Salle," said senior Camila Mendoza.
Registration included a $30 donation and a walk t-shirt. All proceeds go directly to the Miami Learning Experience and are used to enhance the learning experience of the students at MLE.
Student participants will receive three service hours upon confirming registration and proof that they were signed in for the walk around the campus track on their cohort day.
Students that are virtual must submit a video of them walking to MobileServe to receive the three service hours.
An additional two service hours will be given if students create a small video tutorial for Miami learning experience students, which has to be submitted to the Walk With Me! Showbie folder by Friday, March 5th at 3p.m.
Video requirements and instructions are posted on the Walk With Me! Showbie class. The code is NWFY4.
MobileServe Requirements: Student creates service log for the event
1. Sign in to MobileServe
2. Click log your hours
3. Click enter service hours and location
4. Select date: March 5 2021
5. Enter total hours: 3+ (5 total)
6. Enter service organization: Walk With Me!
7. Select category: On school campus
8. Enter description
9. Enter supervisors name
10. Enter supervisors email
11. Add required photos
A. Upload a picture of student registration confirmation
B. Upload a picture of a student wearing Walk With Me! t-shirt (virtual students)
C. Upload service hour letter from MLE
12. Click submit hours
About the Writer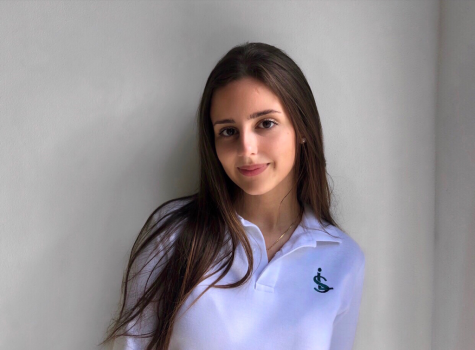 Arianne Cendon-Ruisanchez, Editor



Arianne Cendon-Ruisanchez is a senior at ILS and is enrolled in Journalism 2. Arianne enjoys covering Campus Life and is extremely passionate about working with the Guatemalan-Maya community.