Lenny Tavarez Releases His First Album
Artist Lenny Tavarez began 2021 with a bang by slowly releasing his first album "Krack."
Tavarez's new album comes out in seasons, meaning once a month a new "season", a batch of songs, is released. This allows him to announce when his songs are coming out in advance to get his fans waiting for the big day.
With this being his first album, fans are very exited to be hearing a new batch of songs every month. This album is being released as a 4-season series
"I'm very exited that Lenny Tavarez is coming out with this new album because I've been a huge fan of his for a while," said senior Isabella Guardazzi.
"I believe that his tactic of slowly releasing his album in seasons is efficient to gaining fame because people are anxious for the songs to come out," she added.
Every season that has come out already has been a huge hit. This album began with the first season that contains four songs. Season two is slowly began being released last week.
This album has been released in midst of a global pandemic. "Health comes first of all, so I hope that everyone is taking the necessary measures and that no one is suffering from serious conditions due to the coronavirus," Tavarez told Billboard recently. He claims he named this album because, in slang, "Krack" means "Awesome."
If you haven't heard Lenny Tavarez new album make sure to check it out as you wait for the new seasons to be released.
About the Writer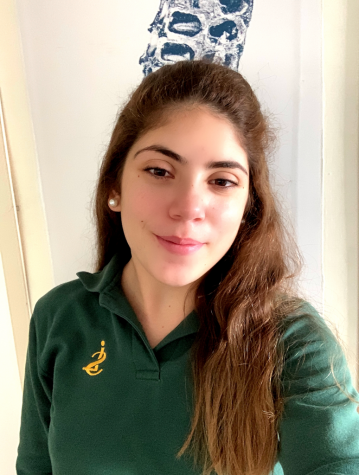 Camilla Diez, Editor



Camilla Diez is a senior at ILS this and year and is enrolled in Journalism 2. She enjoys writing about and covering the entertainment beat. Camilla would like to pursue journalism/communications...