10 Best ILS Teams of the Past 10 Years
The last decade has brought upon a lot of triumphs for athletics at Immaculata-La Salle High School. From state championship runs to finally bringing the trophy to ILS — not once but twice — in addition to winning a National Championship, there have been a lot of remarkable teams.
Which team has been the best of them all, though?
When determining what makes an ILS sports team one of the best, complete resumes — regular-season record, district record, playoff run, notable victories, strength of schedule, and who the top players are and their accolades — are the deciding factors.
It's not easy to determine which team has been the best in the past 10 years, and whether you agree or disagree, love it or hate it, take some time to read and reminisce about the memories that each of these teams brought to ILS.
Honorable Mention:
Girls' Volleyball, 2019-20: The 15-9 Royal Lions won six of their final seven regular-season games and upset Mast Academy — who they had lost two twice that season — to capture the Class 4A District 15 championship.
Baseball, 2013: Finished 14-13, and 4-1 in District play. Defeated Ransom Everglades and Gulliver Prep to win 4A District 15 championship, the first since 2006-07.
Girls' Basketball: 2014-15: Senior Nicole Lorenzo averaged 14.4 points per game for the 16-8 Royal Lions. The girls' basketball program hasn't had a better record or win percentage (0.67%) since.
Girls' Soccer, 2016-17: Led by Miami Herald All-Dade First Team selection Karina Santin. The senior forward recorded 21 goals and eight assists for the 14-6-2 Royal Lions, which finished as Class 2A District 15 runner-ups.
Boys' Soccer, 2012-13: After losing their first two games and tying the third, ILS (10-4-2) won eight of their final 10 regular-season games and brought home the 2A District 15 championship.
10. Boys' Basketball, 2011-12: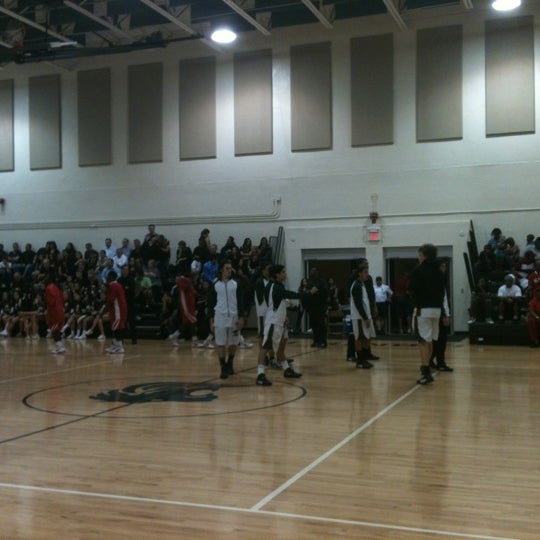 At first glance, many wouldn't deem a team that finished 13-14 as one of the "best" teams to play at ILS. However, this team's journey was different.
Coached by Tony Regueira, this ILS basketball team went 9-13 in the regular season. Given the record and a 3-4 record in District play, nothing more than a first or second-round exit in the playoffs was expected.
But this Royal Lions team meant business in the playoffs. First, ILS defeated Ransom Everglades, who they had lost to twice in the regular season. The Royal Lions followed by handling Doral Academy — who also beat them twice in the regular season — in the 4A District 15 title game. ILS rolled over St. Brendan and Key West and set up a Regional Final matchup against Pine Crest.
After outscoring teams 220-194 heading into the regional championship, ILS met their match. Led by Gatorade National Boys Basketball Player of the Year, NBA lottery draft pick and eight-year veteran Brandon Knight, Pine Crest outmatched ILS and went on to the 4A state title.
Nonetheless, this ILS team's remarkable playoff run makes them deserving of the No. 1o spot.
9. 2013 Football: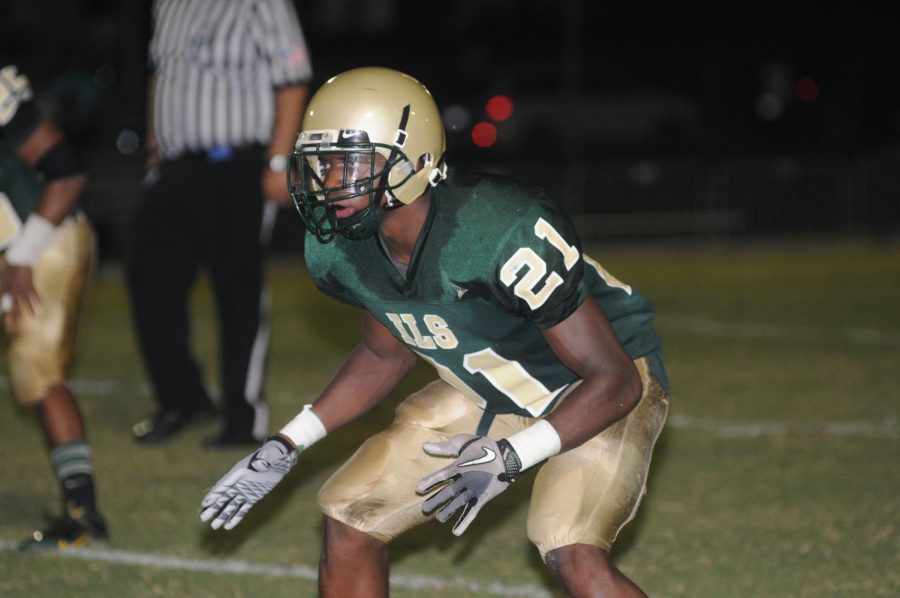 Headed by ILS Hall of Fame coach Willie Trimmer, the Royal Lions (7-3) outscored opponents 232-79 in the regular season. ILS's rushing attack was the centerpiece of the offense, as the unit — led by Manny Readon, Joey McCain, Josten Borgella, and Noel Brown — recorded 1217 yards and 18 touchdowns. McCain also threw for 843 yards and 10 touchdowns.
On defense, senior D'Andre Mickens recorded a team-high 99 tackles, followed by senior Andrew Pierce (93) and senior Brent Thomas (68).
Terrill Hanks, arguably the most talented athlete to grace the halls of ILS, was essential to the team's success, recording 50 tackles. Hanks went on to be a four-year starter at New Mexico State University, where he totaled 395 tackles, 11 sacks, 8 interceptions, 22 passes deflected, and 4 fumble recoveries in 46 career games. He went undrafted in the 2019 NFL Draft and signed with the Miami Dolphins.
8. Girls' Volleyball 2020-21: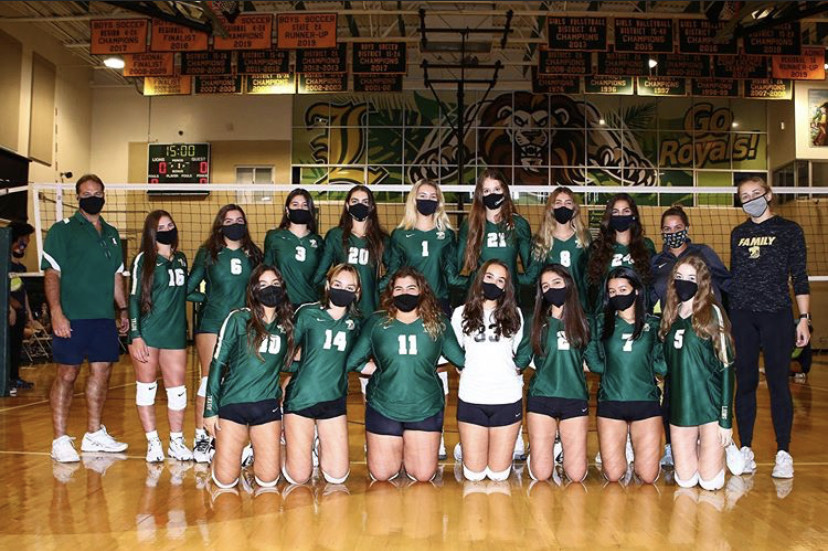 In what was the most unconventional year ever, the girls' volleyball team found a way to win. Finishing with an 8-3 record — 7-1 at home — ILS won a second consecutive Class 4A District 15 championship and earned a regional semifinal appearance.
"The girls' volleyball team is back-to-back district champs. That's the first back-to-back district title for them since 2015/2016. It really speaks to the hard work the ladies and coaches have put in, in such a short amount of time," said ILS Athletic Director Nick Fernandez.
The Royal Lions also had two players selected onto the 2020 Miami Herald All-Dade Team, as junior Helena Marquina was named to the second-team, and senior Adriana Medina received honorable mention honors.
7. Girls' Soccer 2018-19:
There are very few teams in Miami-Dade County that have had the same amount of continued success as the ILS girls' soccer program. The 2018-19 season marked the seventh-consecutive winning season for the team, but what hadn't been done during that stretch was bringing home a district championship.
The Royal Lions (15-4-4) dominated their Class 2A District 15 play, going 6-0-1 in the regular season, and defeated Somerset Academy and Ransom Everglades to capture the district title. ILS, which outscored their opponents 74-16 in wins, reached the regional quarterfinal before losing to Carrollton.
ILS scored a whopping 80 goals in the 2018-19 seasons and had five double-digit goal-scorers — Anabel Toledo (12), Stephanie Cuan (12), Jessica Saavedra (11), Kiki Maribona (11), and Hanah Gonzalez (11).
6. Boys' Soccer 2017-18:
Fresh off a remarkable state title run in which they finished as semi-finalists, the 2017-18 boys' soccer team dominated from the jump, barreling over perennial powerhouse St. Thomas Aquinas in the season opener.
The Royal Lions (15-3-2) dominated their opponents on defense, registering 11 shutouts during the season — including three during the playoffs. ILS utilized a Senior Night home victory over defending state champion Belen Jesuit to fuel a remarkable playoff run.
ILS knocked off Miami Edison, Mast Academy, Westminster Christian, and Gulliver Prep en route to becoming 2A District 15 and 2A Region 4 runner-ups.
The Royal Lions had three players earn first-team All-Dade honors in senior forward Felipe Baptista, junior midfielder David Medeiros and junior defender Conrado Duhour.
5. 2010-11 Boys' Basketball:
Under first-year head coach Tony Regueira, the Royal Lions went undefeated against Class 3A District 15 opponents during the regular season. ILS went 21-3 in the regular season, going a perfect 11-0 at home while notching victories over Miami Palmetto, Calusa Prep, Monsignor Pace, and NSU University School.
The Royal Lions were ranked the No. 36 team in the state by MaxPreps, which is the highest they've ever been rated. Come playoff time, ILS was upset in the District final by Monsignor Pace, who would beat them again in the Regional quarterfinal. Regardless, no ILS basketball team in the last 10 years has succeeded as much as the 2010-11 squad.
4. 2016-17 Boys' Soccer team:
Over the past decade, no athletic program at ILS has won more games than the boys' soccer team. And the 2016-17 season served as the start of a three-year stretch of nothing short of greatness.
Led by midfielders Baptista and David Medeiros, and defender Marcus Cordon, The Royal Lions (15-4-5) captured the 2A District 15 and 2A Region 4 championship. Chemistry was on point for this team, as of their 55 goals all season, 47 of them were assisted on. Baptista, who went on to sign at USF, was an All-Dade First Team selection after he garnered 15 goals and 10 assists.
Cordon, who signed at the University of West Florida, was second in goals with seven, and he added five assists. Medeiros, who's now a back-to-back First-Team all-conference player at Indian Hills CC, recorded six goals and 13 assists.
3. Cheer 2019-20: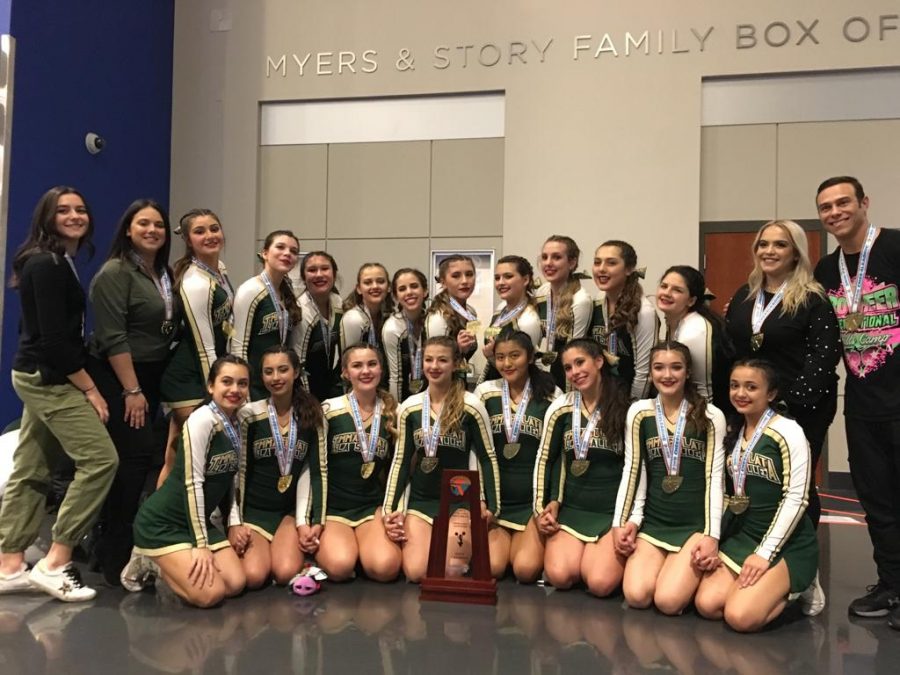 Immaculata-La Salle High School had never won a state championship in school history until the 2019-20 squad came around.
Just a year before, the ILS Cheer team took home fifth place at the State Finals. But a trip to The Cheerleading State Championships in Gainesville, FL saw ILS place first amongst nine schools from across the state of Florida competing in the 1A Extra Large Non-Tumbling Division.
Headed by coach Coral Buxeda, the Royal Lions cheer team's routine was deserving of a 78.60 score, which was enough to finish first. Stranahan High School came in second after scoring 74.10 on their routine.
ILS had six girls earn All-Dade First Team honors: Alexandra Garcia, Kaitlyn Laurido, Sofia Penas, Isabella Sacasa, Ana Victoria Salazar, and Valeria Welvaert.
2. 2018-19 Boys' Soccer: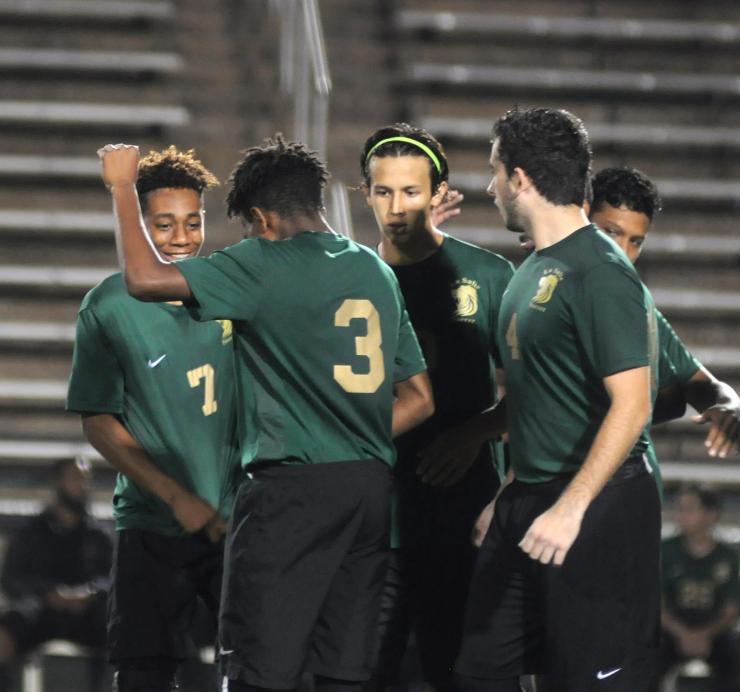 They say third times a charm, and that was the case for the 2018-19 boys' soccer team. After a state semi-finalist finish in 2016-17 and region runner-up verdict in 2017-18, ILS was eager to finally make the trip to DeLand, Florida, to play for a state championship.
Junior midfielder Kamani Turner, who's now playing at Florida Gulf Coast, led ILS with 11 goals and four assists. Defender Eugenio Elizondo added 10 goals and five assists, along with defender Mohamed Elshafie's four scores and six assists.
The Royal Lions (22-6-2) were quite the defensive unit, as they outscored teams 65-14 and notched 17 shutout victories. ILS had a scare early into their playoff run, as Mater Lakes Academy defeated them in penalties in the 2A District 15 finals. However, the Royal Lions got their revenge in a 2-0 victory to move onto the 2A Regional final.
Outstanding shutout victories over NSU University School (1-0) and Cardinal Mooney (2-0) punched ILS's ticket to the 2A state championship game against Lake Highland Prep.
The Spec Martin Municipal Stadium in DeLand, FL, is four hours away from the ILS campus, but that didn't stop the ILS community from cheering on the boys' soccer team. The school put together a fan bus for students to watch the game from the stands rather than through a live stream.
The Royal Lions' duel versus Lake Highland Prep was an unforgettable and unexplainable one. After 80 minutes of regulation play and two overtime periods, it was still a 1-1 tie. In penalties, ILS came up just short, falling 6-5.
1. Cheer 2020-21:
If you thought winning one state title was impressive, going back-to-back is on a whole other level. If you thought winning back-to-back state championships was remarkable, how does a National Championship sound?
Despite various setbacks during the COVID-19 infiltrated season, the ILS Cheer team was able to improve on last year's grade to repeat as Class 1A Extra Large Non-Tumbling Division state champions. Furthermore, the girls were crowned UCA Super Varsity Non Tumbling National Champions.
ILS scored an exceptional 83.80 score on their state championship winning routine, which was 10.7 points better than that of Monsignor Pace, which came in second. The Royal Lions garnered a score of 75.2 in their national title victory, topping Rosemount High School, which scored a 65.25.
ILS had five girls receive First-Team All-Dade honors: co-captain Maria Castro, Monse Vivas, Silvanna Levito, Isabella Rubio, and Megan Dominguez.
Final thoughts:
As somebody who made the trip to DeLand to watch the boys' soccer team's first state final appearance in school history, there's no doubt that the skill on the pitch and the energy transmitted to the crowd was second to none. However, the cheer team has done things that have never been seen before at ILS, bringing home not just one but two stare championships in as many years, in addition to winning a National Championship.