The Value Of High School Athletics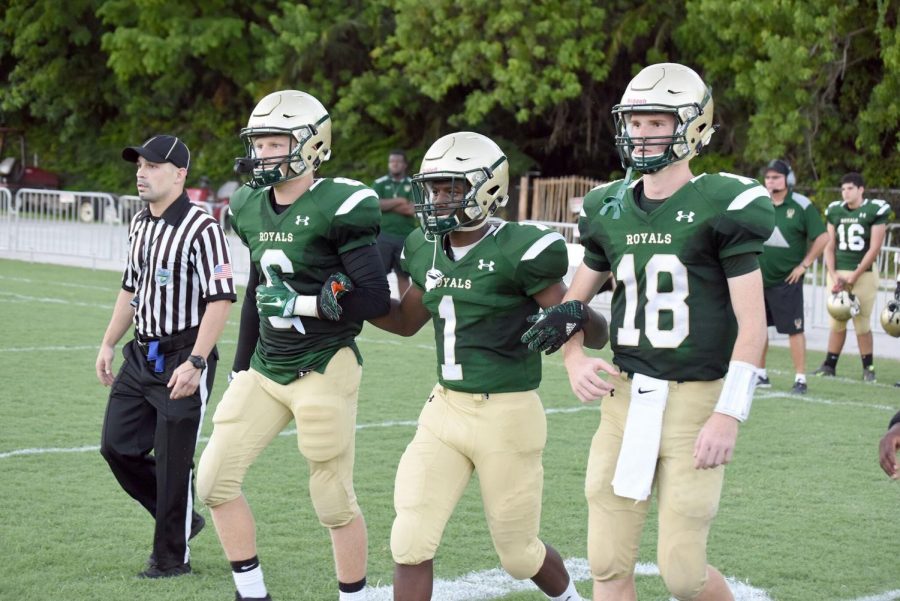 Athletics are a very powerful outlet for a person and it offers many life lessons to take with you for the rest of your life. Sports build relationships, have profound impact on individuals, in addition to offering student-athletes life changing opportunities.
Sports are very important and exceptional. It helps bring people together, in addition to developing essential life skills that are able to help develop the student-athlete in life.
By developing life skills such as discipline, hard work, teamwork, and time management, Athletics are able to offer a lot to young and developing high school students.
Sports play a principle role in educating student-athletes, not just by developing a fit body or skill at their specific sport, but by teaching them to become a better person. Sports help student-athletes grow leadership abilities and skills.
So many little boys dream of playing in the big leagues one day, whether that's football, basketball, baseball, or soccer. I remember dreaming about being able to blow by defenses and destroy the rim like Derrick Rose, or to have the ability to knock down clutch shots like Ray Allen. 
The truth of the matter is, only very few are able to accomplish that goal. However, that doesn't negate the fact that Athletics can provide student-athletes with life-changing opportunities. 
Whether that's being a top-level athlete and receiving a scholarship to a university to continue your athletic career, finding a passion in coaching or teaching the sport you love, or by building connections and relationships with those who surround themselves with the sport you love, these life-changing opportunities are available to athletes.
I have been able to use the sport of basketball to help establish a variety of opportunities in the future.  Not only have I established solid relationships with coaches, teammates, and parents, but I have been able to find a passion for writing and covering sports, something in which if it wasn't for high school athletics, I wouldn't know of.
For the majority of high school student-athletes, this is the last time they will participate in an organized sporting events, but that does not draw the line for the opportunities that may come. Sports can even be an outlet to strengthen faith.
"An athlete must possess a strength not only in the physical world—through arduous training and strict schedules—but also within the realm of the mind, one in which an athlete's purpose is shaped by his or her reliance on God and faith in Him," said senior Andrew Quade.
The world of high school sports has a lot to offer, and it's "an extension of the classroom." Athletics in schools help motivate student-athletes to strive for greatness in the classroom. 
According to the Louisiana High School Athletic Association, "Athletes generally have better school attendance records, lower dropout rates, and fewer discipline problems."
The Florida High School Athletic Association (FHSAA) requires student-athletes to maintain a 2.0 gpa on a 4.0 scale in order to be eligible to compete in high school sports.
Throughout my Freshman, Sophomore, and now my Junior year of high school, I have used my athletics to push me to exceed expectations in school. 
I know if I slack in the classroom or misbehave, there's a strong chance I'll face severe consequences from my coaches. 
The ideal Student-athletes make sure to avoid trouble and to not make the wrong choices in  school to avoid punishment.
During the duration of my high school athletics career, I am the most grateful for all the essential life lessons I have learned, and the skills I have adapted to.
I have learned that hard work and repetition does not only pay off on the court but it has also translated to me in school.
As I get through my school day, even as I study for quizzes and tests, the more repetition I put into what I'm learning, the more I'll comprehend it. 
Through athletics, I have been able to develop and maintain self discipline. Not only on the court, in which I have been able to understand my strengths and weaknesses, but I've made sure to stay on track with everything that's going on.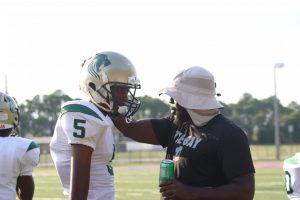 The life of the student- athlete is very challenging, and time-management is one of, if not the hardest part of being one. 
The problem with too many student-athletes is that they do not know how to handle all the different aspects of their life accordingly. Many athletes end up being overworked, over-whelmed, and stressed out.
A well-rounded student-athlete is able to handle and succeed with all the challenges faced throughout the year. And that's something the ILS athletic department focuses on.
The Mission Statement of the ILS athletic department reads as follows: "Immaculata-La Salle High School athletic department will create and foster an environment that provides opportunities for the student-athletes to enrich their high school experience through participation on athletic teams."
Athletics is a significant part of the culture here at ILS, as more than half of the student population has participated on an athletic team in some capacity in each of the last five years.
Head athletic trainer at ILS, Eddie Cerdeiras, says, "Sports when directed well, with the practice of virtues, can achieve this harmony."
There are many benefits to being a student athlete, and Immaculata La-Salle, as the school promises to dedicate to providing many different opportunities to student athletes. From intellectual, physical, social, moral, and spiritual development of a whole person.
If you have not yet, make sure to join a sports team. There's a lot that comes with it, and I'm glad I made the decision to involve myself with Athletics.
About the Writer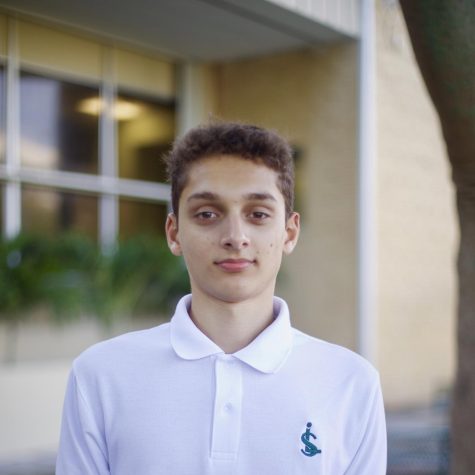 Anthony Yero, Co-Editor-in-Chief



Anthony Yero is a senior at ILS and is enrolled in Journalism 3. Anthony enjoys covering the Sports beat for the "Royal Courier" and looks forward to a career in journalism.