Purple Heart Club Makes Birthday Cards For WW2 Veteran
On Tuesday November 19, the Purple Heart Club made birthday cards for a World War II veteran. The Purple Heart Club got together to make some and help him reach his goal. 
Mike is a World War II veteran who is turning 102 this year. When he was asked what he wanted he said he wanted 102 birthday cards.
Club members gathered after school to make the cards. They used markers, crayons, and construction paper. They made about 30 cards in total for Mike. 
The club felt it was important for them to be able to help reach this veterans birthday goal.
When asked about why it is so important to do these little things Mr. Jorge Vega, the club's moderator, stated, "So they feel like they're recognized even though they're not servicing."
Many veterans tend to feel forgotten or under appreciated when they finish serving. Doing something as simple as making a birthday card can mean the world to them.
Making these cards are the very least we can do for someone who risked their life for our freedom.
The club is currently looking into taking a field trip to the coast guard base and the Veterans Affairs hospital. 
About the Writer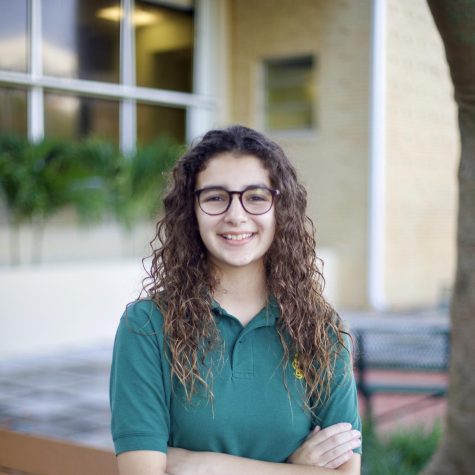 Alyssa Abril, Writer
Alyssa Abril is a senior at ILS this year and is enrolled in Journalism 3. Alyssa enjoys drama club, writing, watching movies, and hopes to be a travel journalist in the future.