Ukraine Today
The situation in Ukraine continues as their president does everything he can to save his people. On Thursday Ukrainian president, Volodymyr Zelensky said evacuation operations outside of the city of Mariupol continued. At this point Ukraine is getting all the help they can get "The rescue operation from Mariupol continued today with the assistance of the United Nations and the International Committee of the Red Cross. People are on their way to safe territory," said the president.
The United Nations and the Red Cross helped than 200 people evacuate from that area, and more than 150 people from the Azostal steel plant are also being helped over the course of the past couple days. This was after 344 people were evacuated from the same area. Ukrainian authorities are still planning on more rounds of evacuations and are still pushing to evacuate the civilians and soldiers trapped in the steel plant that Russia is trying to take. After a third evacuation operation from the United Nations and the Red Cross in communications with the Ukrainian authorities, they were able to evacuate more than 500 civilians. Ukraine's president explains how Russia has not stopped bombing the area and there are still civilians there, women and children.
In the past days Ukraine has spotted a Russian war ship, and asked the US for help about its location, but Russian forces are still making advances in the northern part of Donbas.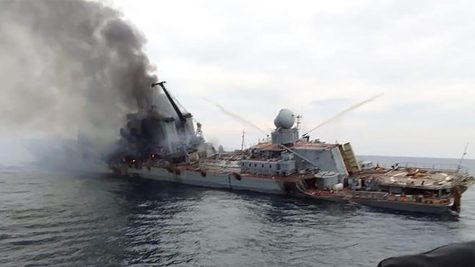 Germany has supported Ukraine, and is offering a further 130 million to "help straighten Ukrainian resistance to the Russian attacks," said German chancellor Olaf Scholz, and another 147 million for development financing.
Indian friends are also helping regarding the war in Ukraine, and have released a joint statement on Thursday. They met on Wednesday and they both said, "civilian deaths in Ukraine and called for an immediate cessation of hostilities to bring parties together to promote dialogue and diplomacy to find an immediate end to the suffering of the people."
After Ukraine asked the US for help with the Russian warship, the Pentagon denied the request to give them specific targeting information and denied involvement with the operation and prior knowledge to having known of Ukraine's intent of getting the ship.
On Friday, a super yacht owned by a Russian oligarch Süleiman Kerimov was seized at the request of the US by the Fijian authorities.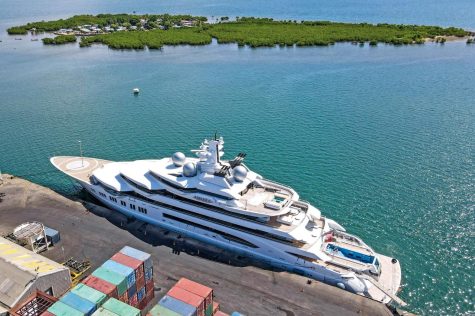 Ukraine reports fewer Russian ground attacks, but the shelling continues among the front lines in the east and south. There are some towns that Russian forces are still not able to take after they first attacked them months ago.