Attention Juniors and Seniors: ETC #80 Applications Out Now
On Monday, December 2, applications for the upcoming 80th ETC retreat came out. The retreat will be taking place from January 31st to February 2nd of 2020. 
Juniors and seniors who haven't been on a prior ETC can apply as participants. Those who have already been participants can apply as leaders. 
The applications can be found in the Campus Ministry Office and have a few simple questions that must be filled out and turned into Mrs. Beltran when completed.  
"ETC stands for Encounter Towards Christ, so it's meant to be an invitation to rebuild or build your relationship with Jesus in a practical way, so there are activities that are done to take us there," said Mrs. Beltran
Any juniors and seniors who haven't yet been on this incredible experience should most definitely consider applying. 
"ETC is an experience of transformation that I believe can truly change you and your life," said junior Emma Callaghan. 
"I honestly don't think there is any possible way to regret participating in such an incredible and powerful experience."
There are 80 spots for participants that will be given on a first come first serve basis. The retreat tends to fill up rather quickly, so anyone interested should make sure to turn in their form as soon as possible. 
Students who have been able to attend the retreat have loved it and felt that it was one of the best experiences they've had. 
"ETC was a life changing experience for me, and I know that's what most people would say, but it truly was," said ETC #79 participant, Larissa Pontes.
"You may think going on a 3 day Jesus retreat at school is boring, but being around everyone and seeing God in them will allow you to grow in your faith and become closer to God."
The application process is slightly different for aspiring leaders. 
"The leaders always depend upon the number of participants, but typically it's a team of about 30 including small group leaders, retreat experience, and directors," said Mrs. Beltran. 
Students who attended past ETC retreats are very excited for the potential opportunity to lead the retreat that changed their lives. 
"I will definitely be applying to lead because I want to share the extraordinary experience I had at my ETC with others and I want to grow as a leader at La Salle and in life," said Callaghan. 
Juniors and seniors: you won't want to miss out on this, so make sure you pick up a form and encourage your friends to do so as well!
About the Writer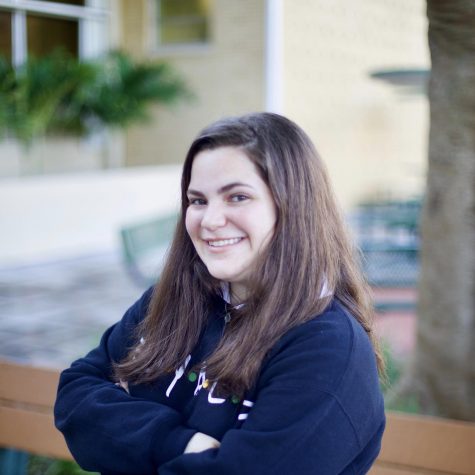 Sofia Farres, Editor-in-Chief



Sofia Farres is a senior at ILS this year and is enrolled in Journalism 2. Sofia enjoys participating in ILS service clubs and student government and hopes to pursue journalism and film in the future.