ILS To Graduate 60 Student-Athletes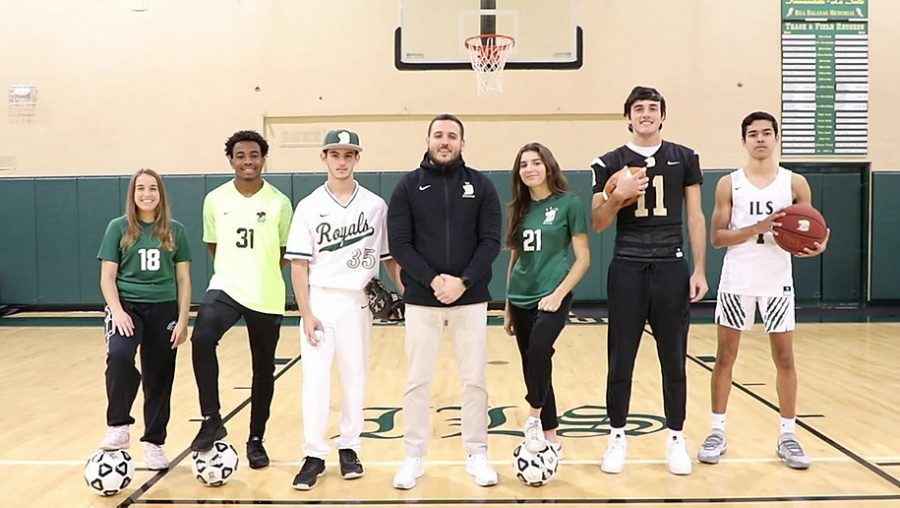 Immaculata La-Salle High School is home to over 400 athletes ranging from the 18 sports different sports and 27 teams. 60 student-athletes from the 2020 class will move onto the next chapter of their life.
"To the class of 2020, I thank you for all your hard work and dedication to ILS and ILS Athletics," said Head Athletic Director Nick Fernandez.
"I have had the chance to really get to know a lot of you over the past couple of years and grow closer. It's truly been a pleasure for me to be able to be the athletic director of such an amazing school with great student-athletes. Y'all are such an amazing class with so much energy and love for each other. The class of 2020 is like no other!
"Remember not to be afraid of growth and change. Embrace it! Worry about the things you can control in this life, which are your attitude and effort. Dream big and make sure you come back to visit us! Together WE ARE ROYALS! God Bless all of you!"
During the last four years, this class has helped produced six district championships, 2 regional championships, 1 South Florida Softball Conference Championship, a state runner-up, and a state championship.
The graduating ILS student-athletes are as follows:
Football:
Deondre Dozier
Andy Abreu
Jacques Calixte
Francis Coronado– St.Thomas University Football
Zachary Barrios- St.Thomas University Football
Marcello Aedo (Soccer & Track and Field)
Gianluca Conci
Dominique Vidal
Lafonzo Ruffin Jr– Davenport University Football
Francisco Quintero
Boys' Soccer
Marcello Aedo (Football & Track and Field)
Kamani Turner– Florida Gulf Coast Soccer
Horacio Rodriguez
Mateo Munizaga
Juan Diego Cozzo
Santiago Ballestas
Girls' Soccer
Julia Tequechel
Antoinette Volpi
Jessica Saavedra
Jenna Medina
Softball
Baseball
Zach Barrios (Football)
Damien Sorondo
Girls' Volleyball
Andrea Fonte (Track and Field)
Madeline Cannata
Camila Moreno-Bo
Boys' Volleyball
Swimming
Najib Chafra
Julian Guerra
Boys' Basketball
Lafonzo Ruffin (Football)
Girls' Basketball
Cross Country
Sebastian Calogne (Track and Field)
Gabriella Caputo (Tennis, & Track and Field)
Mateo Munizaga
Jordy Perez (Lacrosse)
Andre Quade (Track and Field)
Golf
Horacio Rodriguez
Baltazar Costa Peuser
Tennis
Arianna Perez
Gabriella Caputo (Cross Country & Track and Field)
Jose Luis Lopez De Ayala
Dance:
Track and Field
Marcello Aedo (Football & Soccer)
Jacques Calixte (Football)
Sebastian Calogne (Cross Country)
Gabriella Caputo (Tennis & Cross Country)
Sofia Concepcion (Soccer)
Gianluca Conci (Football)
Francis Coronado (Football)
Mateo Munizaga (Soccer)
Lafonzo Ruffin (Football & Basketball)
Anabel Toledo (Soccer)
Kamani Turner (Soccer)
Dominique Vidal (Football)
Andrea Fonte (Volleyball)
Lacrosse
Andrew Yero
Gabriel Perdomo
Jordy Perez (Cross Country)
Sailing
About the Writer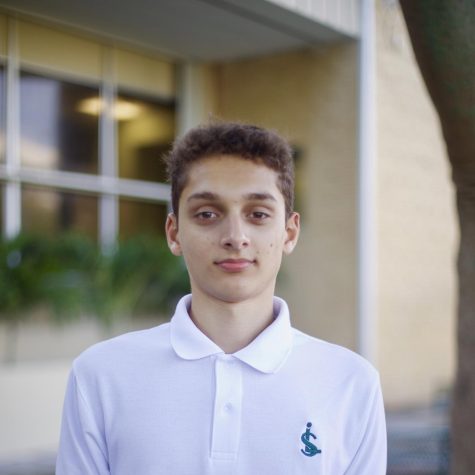 Anthony Yero, Co-Editor-in-Chief



Anthony Yero is a senior at ILS and is enrolled in Journalism 3. Anthony enjoys covering the Sports beat for the "Royal Courier" and looks forward to a career in journalism.