The First Ever "SALTT Camp Through the Screen" A Success!
Due to the coronavirus outbreak, ILS' SALTT Club was unable to host their annual summer camp for the children of migrant farm workers in person. 
Members and moderators of the club knew how important the camp was to the kids, so they decided to get creative and find a way to make it happen despite the necessary barrier of social distance. Through lots of hard work, the camp was transformed into "SALTT Through the Screen!" 
ILS students participated as counselors and some alumni also joined in to help direct the camp.
The camp was designed in order to function through Zoom. The children used computers that were lent to them by their schools and the counselors were able to join from their devices at home. 
"It was a really fun experience! We were able to get to know the kids and teach them different lessons in our camp classes each day," said senior Meghan Swan. 
 "As counselors, we were able to get to know each other better and to build stronger relationships centered around our faith," she continued. 
Despite concerns that the camp wouldn't be the same due to the circumstances, it was a huge success. 
"It was my first time doing a virtual camp, so it was unlike anything else I have ever done," said senior Andrés Marquez. 
"It actually surpassed my expectations; it brought me closer to people I never thought I would and I had a lot of fun with the kids," he continued. 
The club moderators were also present and worked hard to make sure everything ran smoothly. Their main goal was for the experience to be as reminiscent of in-person camp as possible for both the kids and the ILS students.
During traditional camp, student counselors would gather together every night after a day of working with the kids and have dinner and a prayer experience together. Virtual camp kept the same traditions. 
"My favorite part was prayer time because I feel like I have connected with the counselors on a more deeper level and I honestly have seen God work throughout SALTT Camp Through the Screen so much which was truly so beautiful," said junior Lauren Fakhouri. 
Students were still able to make the unique connections with the kids that they do during the typical in-person camp. 
"My favorite part, by far, was teaching the kids. Seeing their reactions to what they learned every day and them explaining to us what they enjoyed the most, brought me a unique internal bliss," said Marquez. 
ILS will continue to adapt to the new circumstances brought about by coronavirus throughout this year, and this year's SALTT Camp set an incredible precedent! 
About the Writer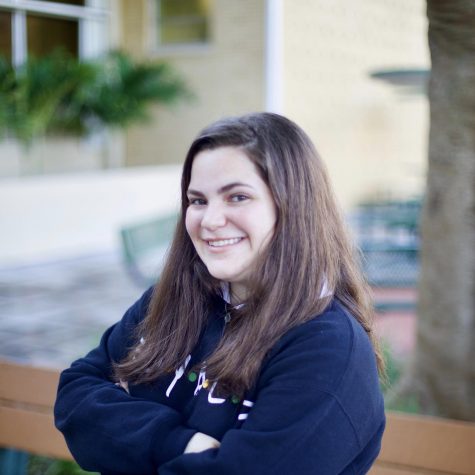 Sofia Farres, Editor-in-Chief



Sofia Farres is a senior at ILS this year and is enrolled in Journalism 2. Sofia enjoys participating in ILS service clubs and student government and hopes to pursue journalism and film in the future.