Senior Girls Soccer Players Reflect On Final Season
As the horn sounded in Immaculata-La Salle's district playoff loss to Westminster Christian, the high school careers of three girls soccer players officially came to an end.
In the case of seniors Sabrina Sousa, Erika Austin and Andrea Ulivi, their impact on the ILS girls soccer program spreads throughout the past four years. And even with the coronavirus pandemic serving as a roadblock this season, ILS was able to improve on last seasons record with a roster consisting of just three seniors, 15 juniors, two sophomores and four freshman.
"Our seniors were able to keep us together," head coach Anthony Vuono said. "We only had three seniors, which is at times tough when they're dealing with some of the underclassmen, but they were able to keep us together in a year where pretty much every factor was pitted against us to pull us apart. That really speaks to their character and the way they were able to carry the team through these hard times."
ILS finished the 2020-21 season with a 6-7-2 record, notching wins over Coral Shores, SLAM Academy, Gulliver Prep, MAST Academy, Monsignor Pace and Divine Savior. Leading the offense — which produced 31 goals this season — was Sousa, who was moved to the front for the first time in her career. She recorded two goals and was second in assists this season with five.
"Sabrina is one of the best players that has ever walked through here," Vuono said. "While her stats may not say it, she's been a four-year starter. This year, we finally moved her to the offense and what an impact that she was. She was definitely the best player on the field every time she played."
Sousa, who's unsure of whether or not she'll pursue a college soccer career like her older sister, Sophia, who plays at Florida National University, closes her ILS soccer career having registered eight goals and seven assists in 59 total games as a four-year starter. She hopes to have left a positive mark that'll translate to the teams performance next season.
"I want to remind them all to continue working hard, remember to leave it all on the field every game you play, and keep those bonds strong between the teammates," Sousa said. "I hope they know I will always be here for them and love them very much."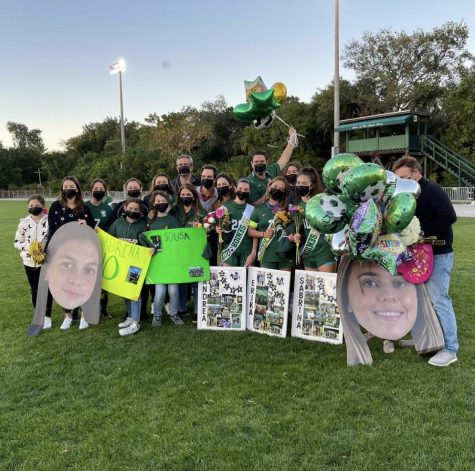 Austin, a midfielder, posted three goals and two assists over the course of her career. The four-year starter served as the teams 'alpha dog' due to her physical play and hustling mentality.
"Erika is a tough, hard-nosed girl that's been a four-year starter as well," Vuono said. "She's very solid as a defensive midfielder, as she's a big presence, always winning every 50-50 ball, fighting hard and always being an overall leader."
Austin, who played a vital role in ILS' district title run in 2018-19, will certainly miss her playing days at 'The Jungle'.
"I've learned to be appreciative of the four amazing years I had playing for the girls soccer team," Austin said. I was able to make friends, develop leadership skills, and win districts one year."
Ulivi's high school soccer career was far from traditional. After being cut from the team as a freshman, she worked hard to make it on JV as a sophomore, though she played very little. She remained tenacious to play varsity, and persevered her way to starting on defense as a junior and senior.
"She's a great testament to what it is to be a person that is down and finds the will power and the work ethic to get to where they want to be and reach their dreams," Vuono said.
These seniors will be missed. The leadership void they leave behind will need to be filled by the returning underclassmen.
About the Writer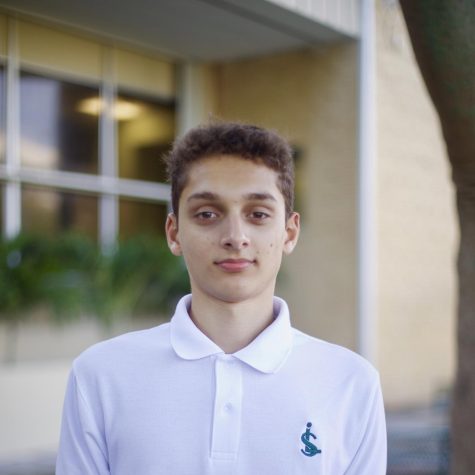 Anthony Yero, Co-Editor-in-Chief



Anthony Yero is a senior at ILS and is enrolled in Journalism 3. Anthony enjoys covering the Sports beat for the "Royal Courier" and looks forward to a career in journalism.