A Brief History of Black History Month
The story of Black History Month begins in Chicago during the summer of 1915. An alumnus of the University of Chicago with many friends in the city, Carter G. Woodson traveled from Washington, D.C. to participate in a national celebration of the fiftieth anniversary of emancipation sponsored by the state of Illinois. Thousands of African Americans travelled from across the country to see exhibits highlighting the progress their people had made since the destruction of slavery.
On September 9th, 1915, Woodson met at the Wabash YMCA with A. L. Jackson and three others and formed the Association for the Study of Negro Life and History (ASNLH). He hoped that others would popularize the findings that he and other black intellectuals would publish in The Journal of Negro History, which he established in 1916. As early as 1920, Woodson urged black civic organizations to promote the achievements that researchers were uncovering.
Starting in 1926, the first Black History week was sponsored by the organization. Woodson chose February for reasons of tradition and reform. It is commonly said that Woodson selected February to encompass the birthdays of two great Americans who played a prominent role in shaping black history, namely Abraham Lincoln and Frederick Douglass, whose birthdays are the 12th and the 14th, respectively. More importantly, he chose them for reasons of tradition.
Over time, the week-long event was extended into a month, Black History Month, first being extended on college campuses. This first took place in the 1960s due to the growth of the civil rights movement. Communities celebrated in schools and groups through lectures, clubs, and other celebrations.
The president in 1976, Gerald Ford, made Black History Month official and said that people needed to "seize the opportunity to honor the too-often neglected accomplishments of Black Americans in every area of endeavor throughout our history."
Dorothy Height is one of the many people who contributed to the establishment of Black History Month. The growth of the civil rights movement can be credited to the eloquent speakers and activists who showed people the true importance of equality and who caused people who held prejudices to abandon them over time in favor of the goal of peace and equality.
"I want to be remembered as someone who used herself and anything she could touch to work for justice and freedom. I want to be remembered as the one who tried," said Height, a well-known civil rights activist.
Black History Month continues to be honored today and the movement has changed with time, being more present in the media and becoming more and more necessary to eliminate discrimination.
ILS can celebrate Black History Month through the lessons taught in classes. Learning about Black History is crucial to a person's education. This is because it allows them to have a fuller and more accurate understanding of history in general. Learning about what each group of people went through is beneficial to one's worldview.
About the Writer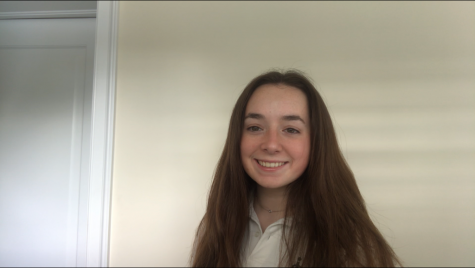 Mia Castellon, Writer
Mia Castellon is a junior at ILS this year and is enrolled in Journalism 1. She loves art and photography.