STEAM Meeting for Incoming Freshmen and Parents
Throughout the week of March 22nd through 26th, meetings will be held to discuss ILS's STEAM program with incoming freshmen and their parents.There are meetings scheduled for Tuesday, Wednesday, and Thursday.
On Tuesday, the meetings for Digital Arts and Global Business will take place. On Wednesday, the Engineering and Legal Studies meetings will take place. Lastly, on Thursday, the Health Science meeting will take place.
Each meeting begins at 6pm or 6:30pm. For confirmation on the time of a specific meeting, please refer to the ILS March Calendar.
The STEAM program has been a source of information and inspiration for students who seek knowledge in a certain subject or field. These students have experienced the benefits of taking STEAM classes.
"I took the STEAM Digital Arts class in my freshman year of high school, and I'm really glad I did," said Agustina Coretti, a former STEAM Digital Arts student. " The class was very small but we all got along nicely. At the end of the year, we got our Adobe Photoshop certificates, which could be very helpful in the future. I would definitely recommend the class to anyone who wants to learn how to edit with Photoshop!"
"The steam engineer class works to teach the students different fields of engineering such as robotics," said Valentina Guerrazzi,a STEAM Engineering student. "We learn technical and communication skills that will all contribute to our final Senior Project. The senior project is the final goal of this course that combines everything we've learned the previous years. I like it because we get to learn not only how to build something, but we also learn how to work as a group which will help a lot in the future."
"I have been a part of the STEAM Health Science Focus since freshman year," said Amber-Marie Carpintero, a STEAM Health Science Student. "Throughout the course, we have been given the opportunity to dive into learning about the medical field and discovering whether or not we would want to pursue a medicine related career in the future. Personally, I have decided not to pursue a career in medicine, however this program gave me the chance to make that decision more knowledgeably and was still an experience that I am grateful to have participated in."
About the Writer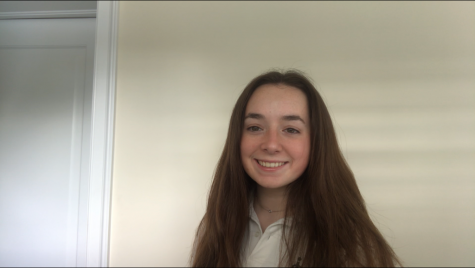 Mia Castellon, Writer
Mia Castellon is a junior at ILS this year and is enrolled in Journalism 1. She loves art and photography.