The Met Gala Offers an Elegant Essence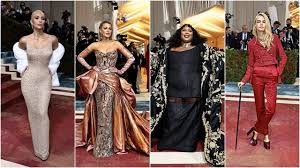 Celebrating the period of economic growth in the United States, a golden age in America, where the dress code for events would need to personify the ostentatious fashion of New York's style scene between 1870 and 1890, the Met Gala debuted its Gilded Age them May 2 at the Metropolitan Museum of Art. This year was full of controversy, brought to the eyes of the public through this classic, elegant, event which caused it to lose its touch and, of course, some of its glamor. 
The Met Gala always has an outstanding guest list. This year it was a surprise to the public how many influencers were invited. Newcomers didn't get the clear memo on matching the theme which made others believe that anyone can wear whatever they want. It was also a shock to find out most icons didn't attend this year. Let's not just bash the influencers who attended since the always invited party decided to go off theme. 
Best Dressed, Understood Theme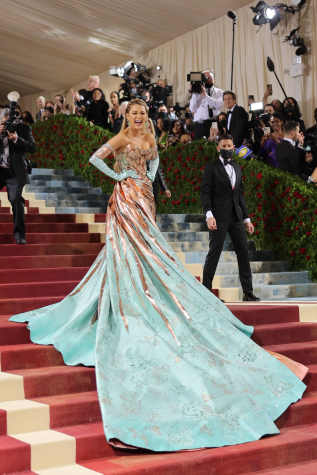 The one who had an outstanding outfit was Blake Lively, an actress who is very known for popular movies and TV shows like Gossip Girl. She arrived in a shimmering rose gold dress which had a huge bow, mainly representing Manhattan's arquitectura and also making an homage to the Empire State Building, a building that truly represents New York's royalty. The bow on her dress was sewed on by following a flowing blue train, which symbolized the decor that is found inside Grand Central station. After making her entrance, Blake Lively took off her gloves which uncovered blue colored gloves matching the rest of the dress, and symbolized the Statue of Liberty along her seven-tiered crown. Blake Lively focused more on New York City's architecture, instead of only fashion which made her one of the continuous best dressed at the Met Gala. 
The Drama at the Met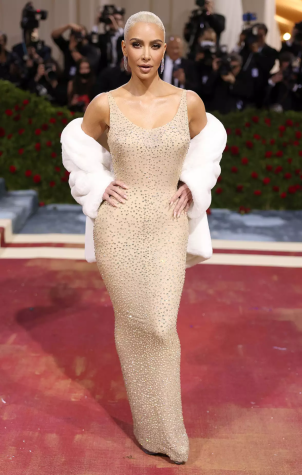 The most controversial gown of that night was definitely Kim Kardashian who thought of the most "American" thing ever which she stated was the iconic Marilyn Monroe. When the actress wore the outfit to serenade President John F. Kennedy on his 45th birthday in 1962, it made a commotion. It was based on a concept by Bob Mackie for the French-born Hollywood costume designer Jean-Louis. The crowd gasps in the brief film clip of her performance as she rips off her white fur coat to unveil the shimmering transparent outfit studded with over 6,000 crystals. "Nowadays, everyone wears transparent gowns," Kim explained, "but that was not the case back then." "It's the first nude clothing in a way." After her entrance, leaving many shocked at how she's wearing a historical and original piece, she made a statement that her Met Gala outfits have gotten more daring throughout the years. Was her piece a representation of Gilded Glamor, or was it just historically iconic?
This event was meant to demonstrate an Anthology of Fashion, to represent designers and stylists and their art, especially how fashion standards have changed through the years. This theme was also a way to incorporate the important history behind the United States, since the Gilded Age was an era of economic expansion when the United States overtook Britain in industrialization. In conclusion, everyone perceived this theme in their own way, and while causing some controversy on social media, this Met Gala was unique while having different guests, hosts, influencers, and celebrities who all wowed the crowd with their outfits.