Miracle on 34th Street review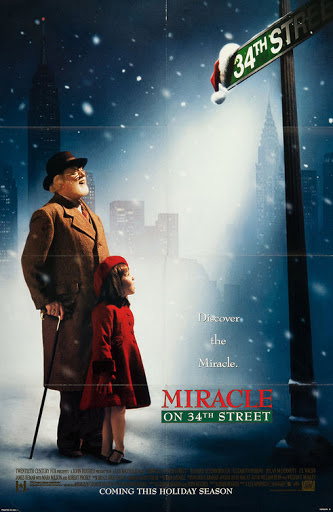 There are many Christmas movies, and almost the same number of adaptations of Santa Claus, many concur that the nearest we have to a genuine onscreen delineation of Santa is Richard Attenborough's depiction of Kriss Kringle in the flawlessly warm Miracle on 34th Street.
Directed by Les Mayfield and starring Richard Attenborough, Elizabeth Perkins, Dylan McDermott, & Mara Wilson. Miracle on 34th Street (1994), is a remake of the 1947 version, this is the story of a man claims to be the real Santa, who is given a job working at a department store called Coles, in New York and delights every child and adult he comes into contact with. His success with the people, though, gets the backs up of a rival department store "Shoppers Express", who are on a mission to stamp out Coles. As well as possibly saving this business from destruction, Kriss also takes on the personal mission of convincing Coles employee Dorey Walker (Elizabeth Perkins) that he really is Santa, with the help of her daughter Susan (Mara Wilson), who also struggles as a non-believer of Santa.
The characters are brilliant and they play their roles flawlessly. It obviously has a more modern feel than the original with the movie set in modern day New York with department stores, lawyers, and the modern conveniences of life in today's world.
John Hughes (writer and producer) did a really great job transferring the original idea of the movie into the modern day. It has a really good message that encourages everyone everywhere to go for what you believe in and to never give up.
Personally, my favorite scene of this movie is when a mother brings her child to see Santa, but when Santa says hi to the little girl, her mother explains that she's deaf and that he doesn't have to talk to her; the little girl just wanted to see him. Santa then picks up the little girl and starts doing sign language. This scene is just so wonderful… Nothing like the act of pure love that Christmas brings out of people. But even more the excitement on the little girls face as she realizes Santa can talk to her and doesn't feel different.
I remember when I watched this movie for the first time I felt so touched by the way Richard Attenborough was able portray Santa.
One of the all-time great Christmas films, Miracle on 34th Street is a humanely moving piece of drama and light comedy, a touching story that is driven by brilliant performances and a hard dedication to warmth and love.
About the Writer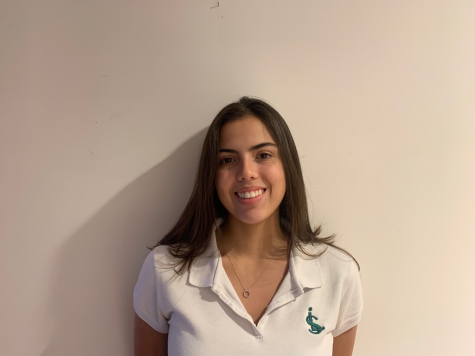 Marjorie Amaral, Editor



Marjorie Amaral is a senior at ILS this year and is enrolled in Journalism 3. Marjorie enjoys covering the Entertainment beat and Campus Life.