'Jingle Jangle' Movie Review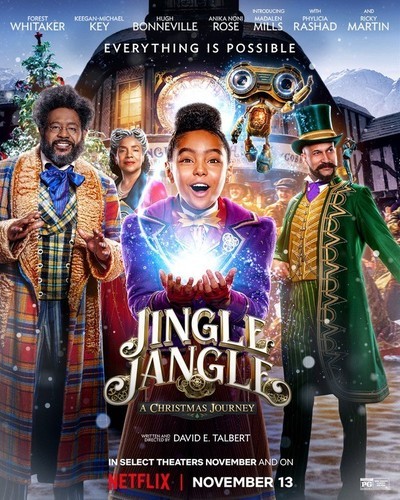 On November 13, 2020, the Christmas movie "Jingle Jangle" debuted on Netflix and select movie theaters across the United States.
In the opening minutes of David E. Talbert's new holiday film, two young children ask their grandma (Phylicia Rashad) to tell them a holiday tale.
One of them specifically requests "Twas the Night Before Christmas," prompting her to look at them with a twinkle in her eye before announcing, "I think it's time for a new story."
Jeronicus Jangle (Forest Whitaker) plays the lead role as a genius toy inventor named Jeronicus Jangle whose creations delight both children and adults. He undergoes tough stages of grief due to the loss of his wife.
The plot develops as he has to learn to love and invent again after his greatest creation and his career are stolen by his apprentice (Keegan-Michael Key).
Years later, with the help of his young granddaughter Journey (appealing newcomer Madelen Mills), Jeronicus manages to recapture the spirit that first inspired him.
Every frame is a spectacle crammed with somersaulting supporting cast members, skittering snowflakes, adorable urchins and plaid clothing.
Writer and director David E. Talbert originally conceived the project as a stage musical, and it's easy to see its theatrical roots in the lavish production numbers, including an elaborately choreographed snowball fight.
Senior Sofia Arteaga enjoyed the strong female lead but felt like the movie was aimed towards little kids.
"I enjoyed it, but it definitely seemed to be geared for a younger audience. I feel like little kids would like this movie more than high school students," said Arteaga.
The theatrical musical features songs by the likes of John Legend and Philip Lawrence, the latter best known for his Grammy-winning collaborations with such performers as Bruno Mars.
Featuring a cast almost entirely composed of people of color, the film is a proudly over-the-top, entertaining musical comedy extravaganza that should prove very popular this holiday season, especially considering a potentially bleak winter when people will probably need a feel-good experience more than ever.
If you like movies that take you back to your childhood, 'Jingle Jangle' is definitely a movie you should check out on Netflix!
About the Writer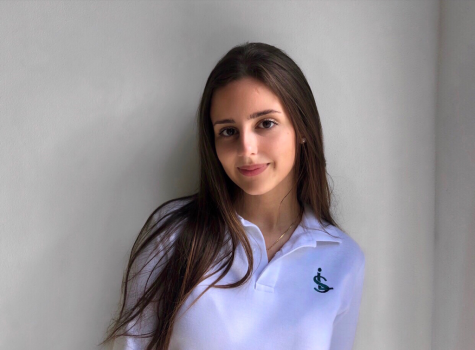 Arianne Cendon-Ruisanchez, Editor



Arianne Cendon-Ruisanchez is a senior at ILS and is enrolled in Journalism 2. Arianne enjoys covering Campus Life and is extremely passionate about working with the Guatemalan-Maya community.