ILS Prom: Seniors Under the Stars
The 2020-2021 school year has been marked by changes and adjustments. After losing so many events over the last year-plus due to COVID-19, the senior class was finally able to enjoy something they've looked forward to for years: Prom.
Following social distancing guidelines, the Class of 2021 enjoyed "Seniors Under the Stars," a COVID-friendly prom event. The night was a huge success for seniors and faculty, while also being a relief from the pandemic we have been facing. There were many treats and surprises throughout the whole night.
Senior Alexandra Soler was very happy regarding the amount of seniors who attended. "All of my friends went which has never happened in past formals and I feel that really was a plus in my night," she said.
The prom was originally supposed to take place on the football field, but because of unexpected rain, it was moved to the Bayshore Ballroom. Even with such little time faculty was still able to make it as beautiful and elegant as expected. 
Upon arrival, the seniors were to check in by showing their safety pass and getting checked off the rsvp list. Once you got your bag checked you were invited to take a picture with the photographer or just go inside to the dance floor.
Every student had an assigned table to which they had chosen a few weeks back. Which was extremely smart so there was no chaos of pulling up chairs in order to social distance.
Seniors were called by their table number to enjoy the dinner prepared for them. The food was from all around the world ranging from American, Italian, and Japanese.
After eating students were invited to the dance floor to enjoy the DJ and the surprise. One surprise was ice cream from Milky-way and the second surprise was a dancer on stilts with electric neon lights all over him.
When Senior Sofia Mendoza was asked what her expectations of the night were she replied by saying: "I was extremely excited because they had promised for it to be elegant and I had seen how much work was being put into the event."
The atmosphere throughout the whole event was magical and exceeded all seniors expectations of a prom during a pandemic. This event was a great representation of unity in the senior class of 2021.
About the Writer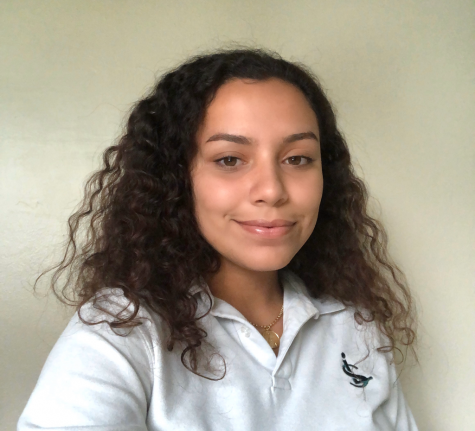 Lia Sarria, Writer



Lia Sarria is a senior at ILS this year and is enrolled in Journalism 2. Lia enjoys learning and writing about fashion and pop culture.