ILS Softball Season Preview
Immaculata-La Salle's softball spring season is beginning and the students should prepare for many wins!
After a successful season last year, the girls are ready to get back to work on improving and setting high goals. There are three new coaches this year.
The new head coach is Stephanie Martinez, who played softball at the high school and college-level as a pitcher. Martinez has two great assistant coaches, Heather and Chris, who are eager to start the new season.
All home games will take place at Palmetto Bay softball park and be held at 6:00 pm. The girls would 100% appreciate it if the students of ILS could go to their games and show that amazing Royal Lion support.
The girls have seven home games this season, starting February 25th. Check the school calendar to see more games!
This year the teams district teams have changed and have gotten harder but the girls are hard at work and won't let that stop them from winning. They are also apart of a South Florida softball conference tournament and championship once the season is over.
The girls have high expectations this year with a very talented and strong senior class leading them to victory. Yasmine Regueira, Jayleen Peraza, Alexandra Tsotsos, Alexandra Rodirguez-Schack Alicia Fortuny and Gabriella Piedra will lead the team as the seniors.
Megan Mitchell, who is now a junior at La Salle and is returning for her second year of being on the team said "Try-outs were really fun. I'm really excited to spend the season with great coaches and a great group of girls."
When Mitchell was asked if there was any new players on the team she replied, "Most of the girls that tried out are returning players. We did have a couple new seniors and freshmen come and try out." 
Senior Yasmine Regueira is ready for the season.
"I'm feeling very excited about this season since we have a lot of veterans returning," Regueira said. "It's my senior year so I hope we can win games and win districts. I want this season to be the best season yet since it is going to be my last time playing softball with these girls."
The girls have a great way of bonding as a team and and welcoming anyone who is new to the sport. No matter if you've never played or played all your life those girls will always helps you out in a time of need on and off the field.
About the Writer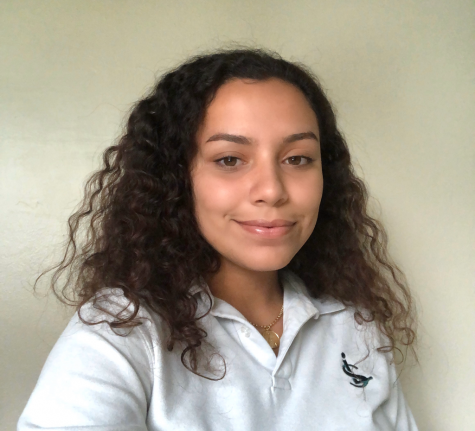 Lia Sarria, Writer



Lia Sarria is a senior at ILS this year and is enrolled in Journalism 2. Lia enjoys learning and writing about fashion and pop culture.