ILS Girls Basketball Celebrates Senior Night
Having lost their last three games, the Immaculata-La Salle girls basketball team had two goals in mind: honoring their seniors and getting back to the win column before district playoffs begin.
ILS was able to do as such, using an early lead to their advantage and dominating Hialeah Gardens, 44-22.
Prior to the victory, the Royal Lions (7-7) celebrated their three seniors — Ana Sol, Camila Corvalan and Natalia Garcia.
Sol, who's been the team captain since her junior year, was named player of the game after registering a double double. She's averaging 6.7 points, 5.1 rebounds and 1.8 steals per game this season.
"Ana is a player that many of our younger players have been able to look up to," head coach Danny Arguello said. "She's the type of person that encourages communication amongst her peers. She's the soul of our team."
Sol's four-year tenure on the basketball team comes to an end with many lessons learned. And she hopes to have left her mark for her younger teammates moving forward.
"I've learned that you're capable of so many things that you don't know you're capable of," Sol said. "In my perspective, I didn't know how to drive left, and now I do it more than ever."
Corvalan, who's been essential to the teams success since her freshman campaign, has been a top three scorer over the past three seasons. She's posting a team-high 9.0 points, 3.3 rebounds, 3.2 steals and 3.0 assists per contest.
"Camila is our engine," Arguello said. "When she plays well, our team does well. She's a tough player that doesn't back down from anyone, and that has rubbed off on our team."
At 5-foot-1, Corvalan is usually one of the shortest players on the court. Nonetheless, she's completely disregarded that and accumulated most of her points in the paint off of dribble drives and layups.
"I've learned to always have a good attitude no matter what I do," Corvalan said. "If you bring in a good attitude to the game, you're most likely going to get a good outcome. The same goes in life. You have to have a good attitude and it'll reciprocate."
Corvalan has spent the last two seasons under Arguello, who's also referred to as 'coach Slim,' and she credits him for her recent success.
"Coach Slim has taught me to have pride in myself and in my work," Corvalan said. "In games, you have to have pride and confidence in yourself to know that you're going to play well."
Garcia played organized basketball for the first time in her life as a junior, and has since been vital in practices and has lived up to the standard for what it means to play for ILS.
"Natalia has worked hard to be where she is today," Arguello said. "She does what she's told to do and she brings the right attitude every day. She has enjoyed her time on this team and that is most important."
The Royal Lions now prepare for a district playoff game versus St. Brendan (4-13), a team that held ILS' offense stagnant in their 43-17 loss on January 4. However, things look to be different for ILS, who were without Sol and Corvalan in that match. In search for their first postseason victory under coach Arguello, ILS has studied their past defeat and is prepared for what's to come.
"The beauty of this is that we know what they will run as far as their 2-2-1 press and their 3-2 zone in half court sets," Arguello said. "We also know they like to make a lot of skip passes in their half court offense, so we will be ready for that. It won't be an easy game, but I'm sure it'll be competitive and enjoyable."
About the Writer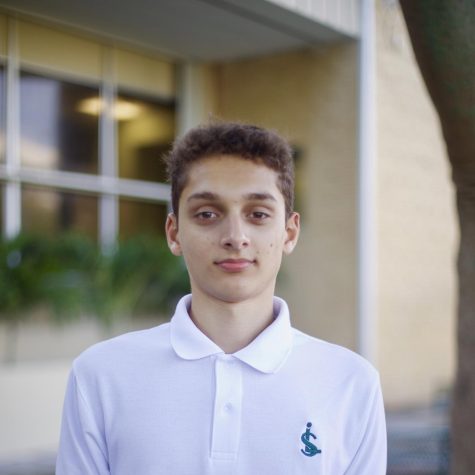 Anthony Yero, Co-Editor-in-Chief



Anthony Yero is a senior at ILS and is enrolled in Journalism 3. Anthony enjoys covering the Sports beat for the "Royal Courier" and looks forward to a career in journalism.