How The Boys Volleyball Team Unconventionally Prepared For Upcoming Season
After the coronavirus pandemic cut the ILS boys volleyball season short just six games into their 2020 campaign, the team was left with plenty of what if's.
At 1-5, there wasn't much to celebrate, but with last year's roster consisting of many newcomers, there was a whole lot of potential that remained untapped. Rather than just waiting for the winter sports season to end so the volleyball team could utilize the gym, this year's team wanted to get a head start on their preparation.
In early November, members of the team — wearing a mask and practicing social distancing — met at David T. Kennedy Park to work on their game and compete amongst themselves and others.
"The guys and I decided that in order to be really good this season we had to do more," senior Yohance Forde said.
These practices quickly became daily routines, and after a great deal of repetition, development was noticed.
"Playing at the park meant meeting new people and playing with some really talented players, and that was big for us," senior AJ Alvarez said. "Playing versus them expanded our skill level as we competed against each other and saw and we saw a massive improvement."
After months of practicing at the park, leaders on the volleyball team believe they now have an edge over other teams.
"The best part about working at the park had to be seeing everyone's progress and knowing that our season is going to come back and that we're going to be so much better," Forde said. "We don't know what the other schools are doing, but there's no way that they're practicing three or four months ahead of the season."
The ILS Boys volleyball team has already conducted tryouts and hold a roster consisting of 19 players: 11 seniors, five juniors and three freshmen. A roster with that many players isn't common, but could very well increase the intensity at practice.
"Our chemistry is off the charts," Forde said. "If there was a rating out of 10, it would be 100."
ILS is set to begin their regular season at home versus Coral Gables on March 3. The Royal Lions' 11-game schedule features two district contests versus Ransom Everglades (March 4) and Miami Senior High (March 9). Those two matches will be critical for ILS to improve their seeding come to the Class 1A District 28 playoffs.
"We had a decent team last year, and we have an even better one now," Forde said. "We don't want to drop a game all year, and that's what is pushing us to be better. We want a boys volleyball banner to be held up in the school gym for the first time in school history. We're going to do that."
About the Writer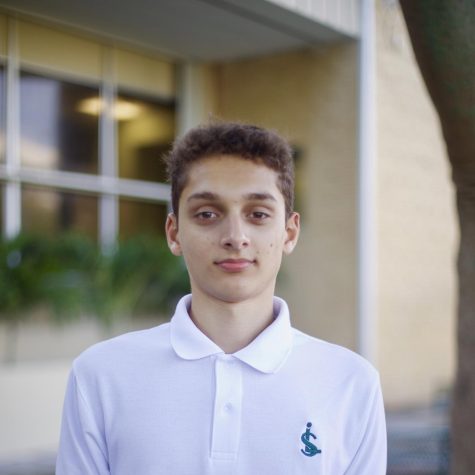 Anthony Yero, Co-Editor-in-Chief



Anthony Yero is a senior at ILS and is enrolled in Journalism 3. Anthony enjoys covering the Sports beat for the "Royal Courier" and looks forward to a career in journalism.