ILS Closes Season Strong With Win Over North Broward Prep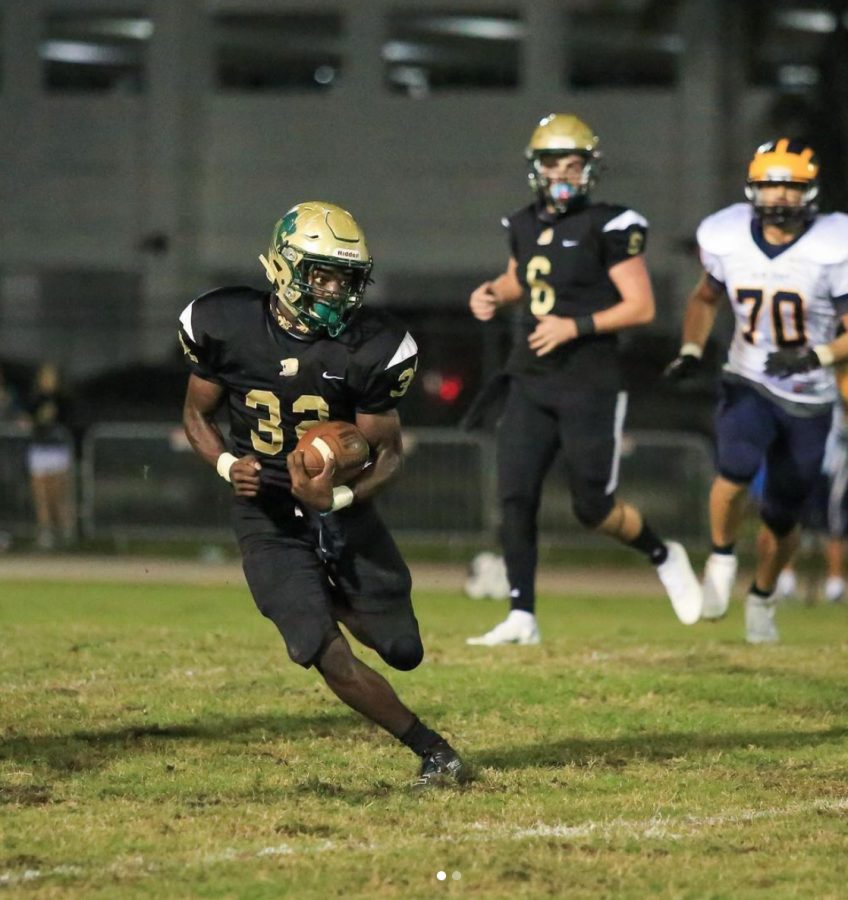 The best season for the Immaculata La-Salle football team in four years came to an end as they shutout conference opponent North Broward Prep, 27-0.
The Royal Lions (4-3) were down a season-high seven starters and had just three days of practice heading into last Friday's season finale. Thus, ILS didn't score in the first half.
"Coming in it showed the rust that we had of not playing or practicing for almost a week," ILS head coach Helder Valle said. "We expected that, but the effort was there.
Junior running back Jarrod Carr ended the scoring drought after he found an open lane and out-dashed the Eagles' defense for a 40-yard rushing touchdown early in the third quarter. ILS later set up in its 'single-wing' formation, which is an unbalanced spread package that was adopted based on its success at Apopka High School (Fla.), for freshman Charquz Lee to rush in a 20-yard score.
The Royal Lions put the nail in the coffin early in the fourth quarter as they ran as what appeared to be a halfback toss behind the line of scrimmage to Carr turned into a pass play and a 35-yard touchdown strike to sophomore Demetrius Johnson On the ensuing drive, ILS' defense would recover a fumble, which the offense would then capitalize on with a 40-yard touchdown run by junior Jude Servius one play later.
The Royal Lions' defense completed its second shutout of the season. Overall, defensive coordinator Deandre Mickens' unit has held five of its seven opponents to 10 points or less and has given up over 20 points just once this season.
"I'm very proud of our defense," Valle said. "We played with effort, we played with passion, we played with our souls every single night and I think people started to see a different La-Salle because of that."
As for the offense, Carr recorded a game-high 20 carries for 152 yards and a touchdown. Servius added four carries for 77 yards and a TD and Charquez Lee rushed for 40 yards and a score. Sophomore quarterback Preston Landry completed five passes for 60 yards and Johnson garnered two receptions for 58 yards and a touchdown.
The victory marks the first time ILS defeats North Broward Prep since they entered the Southeastern Football Conference in 2010. They lost 29-14 to the Eagles last season, 41-14 in 2018 and 41-19 in 2017.
Ultimately, The Royal Lions send off a group of seniors — Ruslan Asher, Jeronimo Canedo, Andres Davila, Eitan Grimberg, Kama Jackson IV, Sebastian Lopez, Alexander Munoz, Yaniel Rodriguez and Kai Vlaun — which helped ILS accomplish its first winning season since 2016, when the team went 7-3 under then head coach Matt Dillon.
A winning season means the program is on the right course. And that's what matters.
"It's a big deal now that I think about it," Valle said. "These are the small victories that we have to take as a team and build off of it. And now, it's expected and not a shock anymore and that's the next step that we want to take as a program."
About the Writer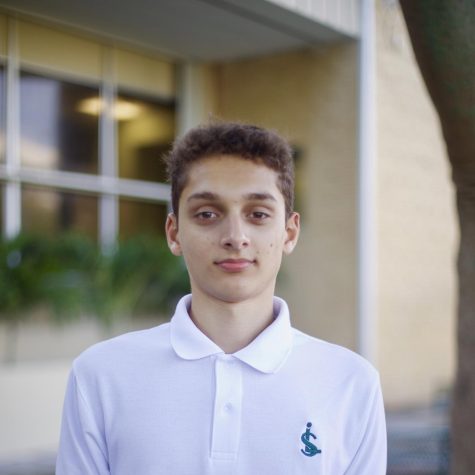 Anthony Yero, Co-Editor-in-Chief



Anthony Yero is a senior at ILS and is enrolled in Journalism 3. Anthony enjoys covering the Sports beat for the "Royal Courier" and looks forward to a career in journalism.