Boys Soccer Tops Ransom, 3-1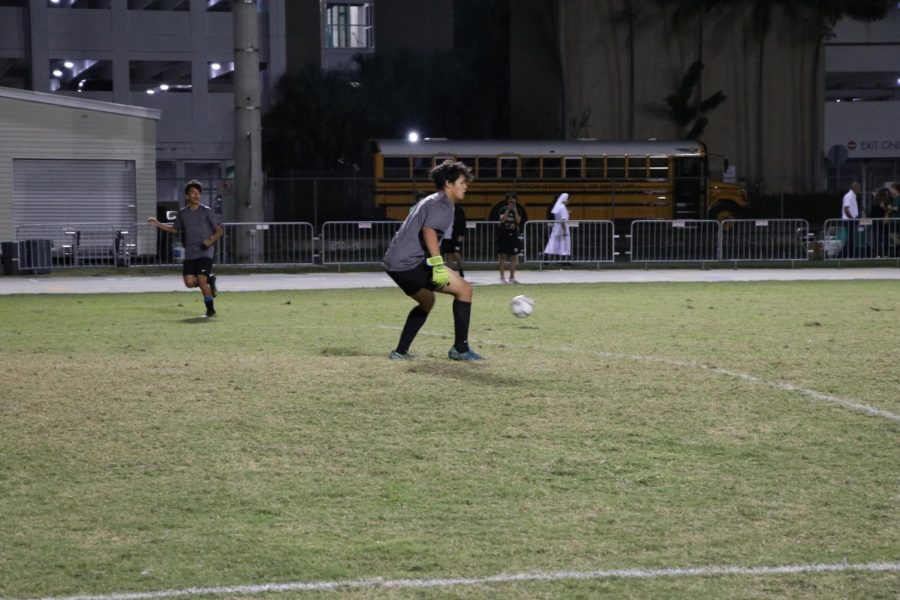 Last Tuesday, the ILS boys varsity soccer team completed the two-game sweep of Ransom by defeating the Raiders 3-1. Earlier in the day, the girls varsity soccer team also defeated Ransom, 1-0.
After a tough loss earlier I the season to American Heritage, the ILS boys soccer team finally found their winning footing against rival Ransom. After going down early 0-1 the team scored three unanswered goals to win the game 3-1.
Senior Santiago Ballestas played well for the Royal Lions. Ballestas played all 80 minutes of the contest and justified coach Richard Jobson's faith in him with a goal and an assist. Senior Mateo Munizaga added a goal as well, and freshman Santiago Sanchez scored his first goal of the season in the win.
Freshman Andres Rodriguez took over in goal midway through the first half and saw 60 field minutes of play. Rodriguez was credited with the victory as goaltender for ILS. The Royal Lions improved to 1-1-1 on the season.
The Royal Lions (1-1) will now prepare for their battle against Archbishop MaCarthy (0-2). It's another double-header with the girls soccer team playing first at 4 PM, followed by the boys match at 6 PM.